In honor of David Archuleta's appearance on American Idol this coming Wednesday, and because I promised to share, I give you Kricket's second installment "Hollywood Week: Heaven." I have only edited a few things here to keep it relatively clean; the rest is Kricket's original post from last June.
And now, the week we all fell in love with the angel that is archie. Hollywood Week with HEAVEN. Hopefully this helps a bit from the withdrawals we're all having! Enjoy!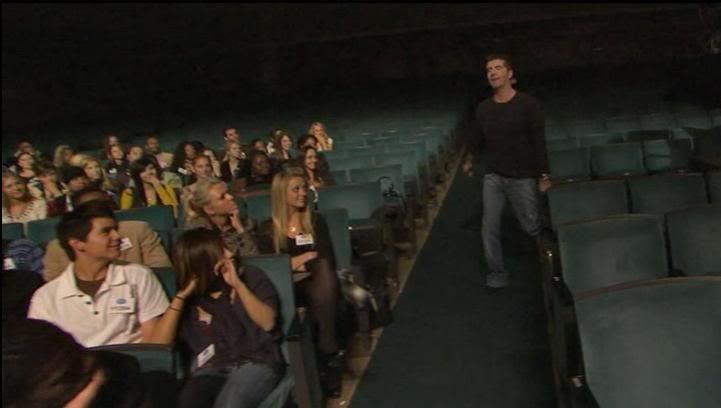 Simon: Natasha, watch me go over to Archie for a hug.
Archie: Uh-oh.
Seacrest: *lurking somewhere* Everyone wants a pocketful of Archuleta!

Archie: I wish that Seafoam guy wasn't here. or
Archie: I wish they had nutterbutters.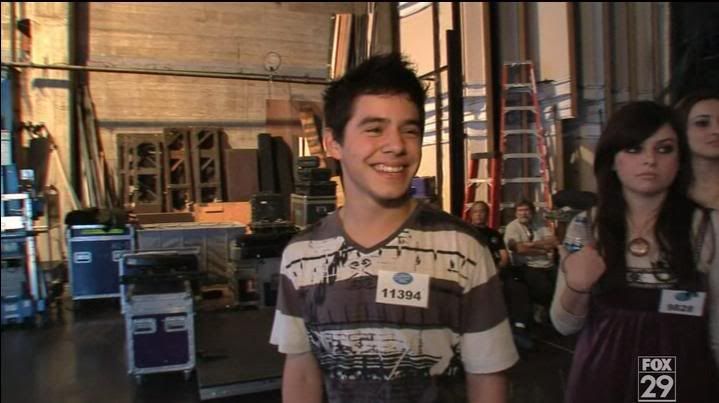 Archie dancing to whatever random song was playing in his head …or thinking of happy la la la thoughts again.

Archie: This week was … *inhales* *exhales* fantastic….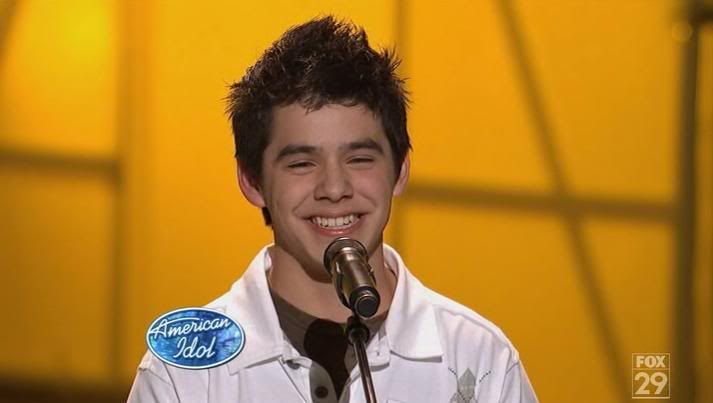 Archie singing the infamous Crazy which only Lord knows when we will hear; Archie doing his infamous guh guh guh.. giggle.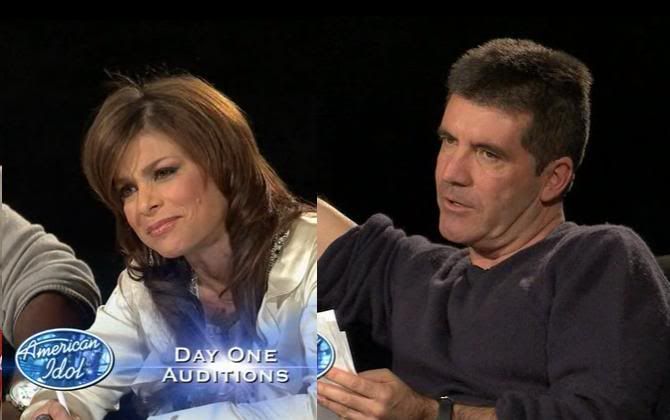 Paula: You were amazing!
Simon: I thought it was … … incredible!
10 mos. later…
Castronaut 1: Im going to vote against Archuleta if he sings that.
Castronaut 2: Im going to shoot somebody.
TPTB: Worry not, we're on a mission to throw him under the bus, thus the no-clearing-songs-that-would-give-him-any-chance-to-win project.
Castronaut 3: Im going to vote him off the tour if he sings it.

Simon: the 99 other miserable contestants..
Oh, that was for top 20 week? my bad.

Archie: I can't believe they liked it so much… cause I was just expecting like that was alright,..or it was tERRible from Simon
…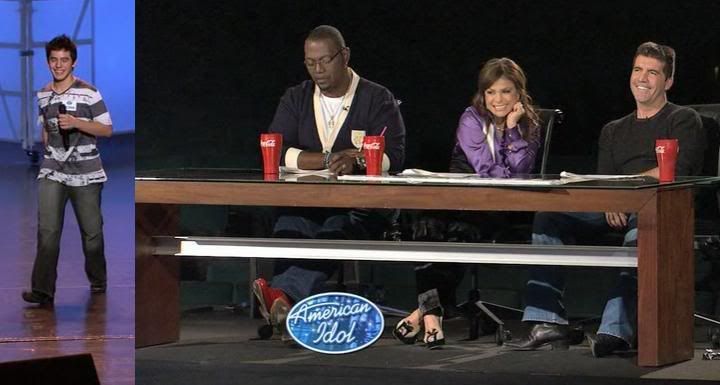 Archie: Today, im gonna sing Heaven by Bryan Adams… *does his walk of confidence*
Randy: This kid is gonna get some trouble from Seacrest.
Paula/Simon: *melts into puddle of goo*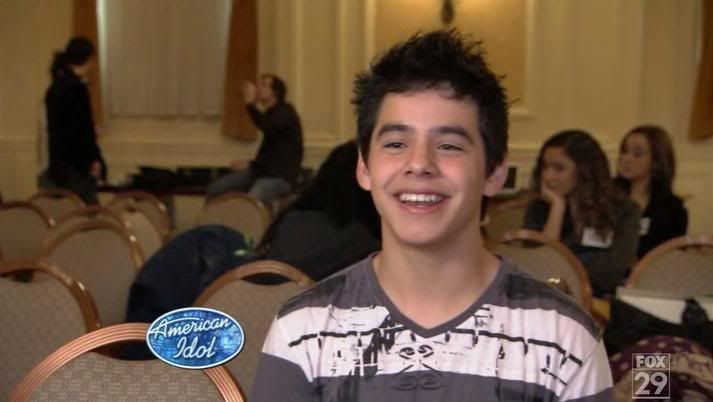 Archie: Im just gonna get into that song, and make sure they understand it… *nervous giggle: Uhh heh*..

Archie: Oh thinking about our younger yearsss *smiles*
Me: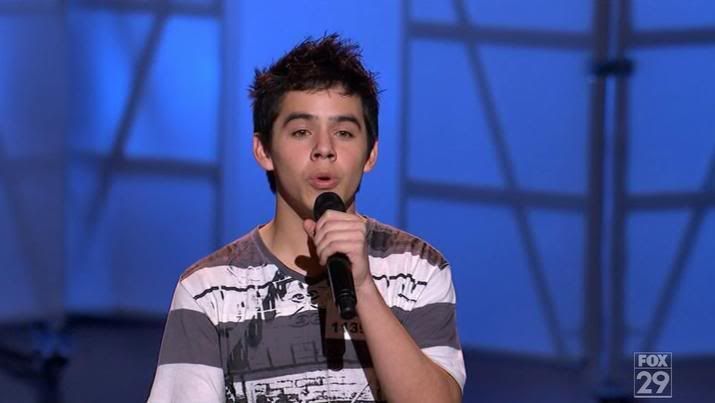 Archie: There was only yOOOuu and me, we were young and wild and freEEeEE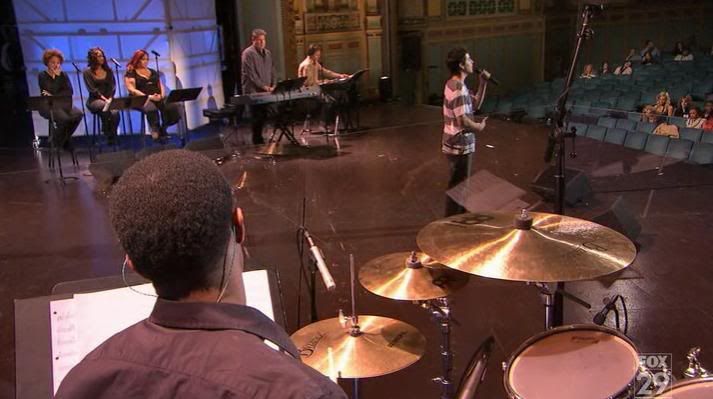 Archie: Now nothing can take you awaAaAy from meEeeE

Archie: You keep me coming back for moOoOOre..
Shout out to the crying lady. We feel you, laydeh!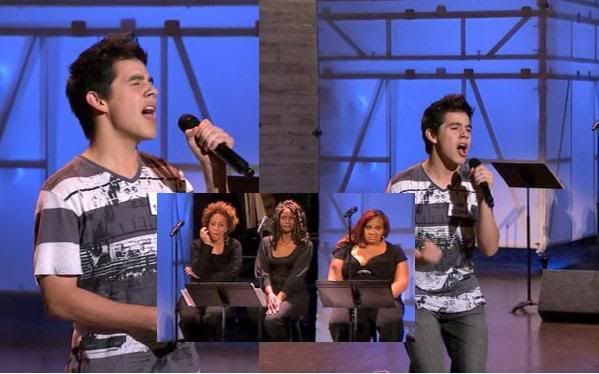 Archie: YeaaAaAHhhh .. *growls* love is all that i need…
Backup ladies:

Me: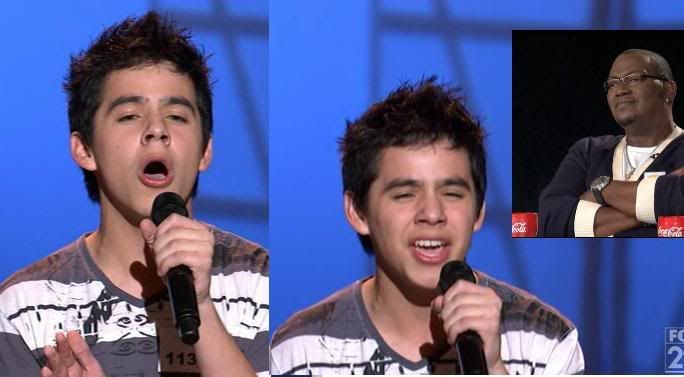 Archie: And i found it there in yOoOour heart… it isnt too hard to sEEEee we're in heaven…
Randy: *ultimate fangirl moment*
Me:(+_+)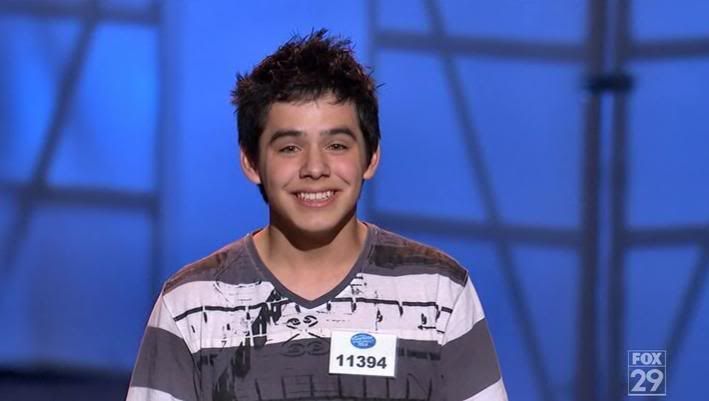 Eeep. Cuteness overload.

Randy: *in fangirl excitement* that was the bomb, the best we've heard yet, since we've been here for days.. *gushes some more*  you you, yes yes you…
Paula: You're a gem…for the whole world to see, i cant wait..
Paula again: your second song…
Oh that was for Top 5 Week? my bad again.

Simon: *trying to control the extreme fangirl moment inside him* You have so many things going for you… you're young, you're good looking, you're likeable, …*gushes* and you've got a great voice!
Seacrest: *somewhere in the darkness behind* i know, right?

Simon: *somewhat jealous but still fangirly* That's not a bad place to be, is it?
Archie: No, it isn't *nervous laugh*
Me: omg he is so cuuuuuuuuuuute

Archie: Oooh. that tingly feeling again.. i only get it when i sing, I guess.
10 mos. later…
Archangels: Oh we get that too, when you sing… and when you wore those church slacks. and with your brad pitt stare. and with that Ford Top 5 BTS picture in blue shirt. and with the guitar hero ad. and with your latest photoshoot in Imagine 2.0 outfit.

Seacrest: Me too.
***
You can tell i'm obsessed with this clip.
Anyhoo…
Next Time: Shop Around